Simply type one or more search terms (the words or phrase that best describe the information you want to find) into the search box and hit the 'Enter' key or click on the Google Search button.


Choosing Search Terms
Choosing the right search terms is the key to finding the information you need.
Start with the obvious – if you're looking for general information on yoga nidra, try yoga nidra.


Capitalization
Google searches are NOT case sensitive. All letters, regardless of how you type them, will be understood as lower case. For example, searches for yoga nidra, Yoga Nidra, and yoga NIDRA will all return the same results.


Automatic "and" Queries
By default, Google only returns pages that include all of your search terms. There is no need to include "and" between terms.


Automatic Exclusion Of Common Words
Google ignores common words and characters such as "where" and "how", as well as certain single digits and single letters, because they tend to slow down your search without improving the results. Google will indicate if a common word has been excluded by displaying details on the results page below the search box.


If a common word is essential to getting the results you want, you can include it by putting a "+" sign in front of it. (Be sure to include a space before the "+" sign.)
Another method for doing this is conducting a phrase search, which simply means putting quotation marks around two or more words. Common words in a phrase search (e.g., "where are you") are included in the search.


Word variations (stemming)
Google now uses stemming technology. Thus, when appropriate, it will search not only for your search terms, but also for words that are similar to some or all of those terms. If you search for pet lemur dietary needs, Google will also search for pet lemur diet needs, and other related variations of your terms. Any variants of your terms that were searched for will be highlighted in the snippet of text accompanying each result.


Phrase Searches
Sometimes you'll only want results that include an exact phrase. In this case, simply put quotation marks around your search terms.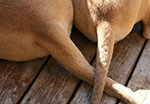 DMV CENTER
24 HOUR
EMERGENCY
VET SERVICES
In addition to a complete crew of specialists, the
DMV Veterinary Centre offers you rapid access to 24-hour/365-day emergency medical services, without appointment. A complete team – veterinary doctors, technicians and assistant technicians – will take charge of you and your pet as soon as you arrive.

514.633.8888
1.800.463.8555


Be assured that from that moment on, no effort will be spared to provide the absolute best veterinary care possible, as quickly as possible.

1993 – It was the determination to provide a wide array of permanent emergency services that prompted a group of veterinarians to found a clinic that would be open 24 hours a day, 7 days a week. Thus was born the DMV Veterinary Centre.
2008 – Fifteen years and thousands of interventions later, the DMV Centre, with 150 highly qualified employees, is a leader in its field. Major and constant investment in state-of-the-art equipment allows our specialists to achieve impressive success rates, to the great satisfaction of our clients.
DMV spares no effort to deliver veterinary care of the very highest quality.